YOUR
PARADISE
IN KOUFONISSIA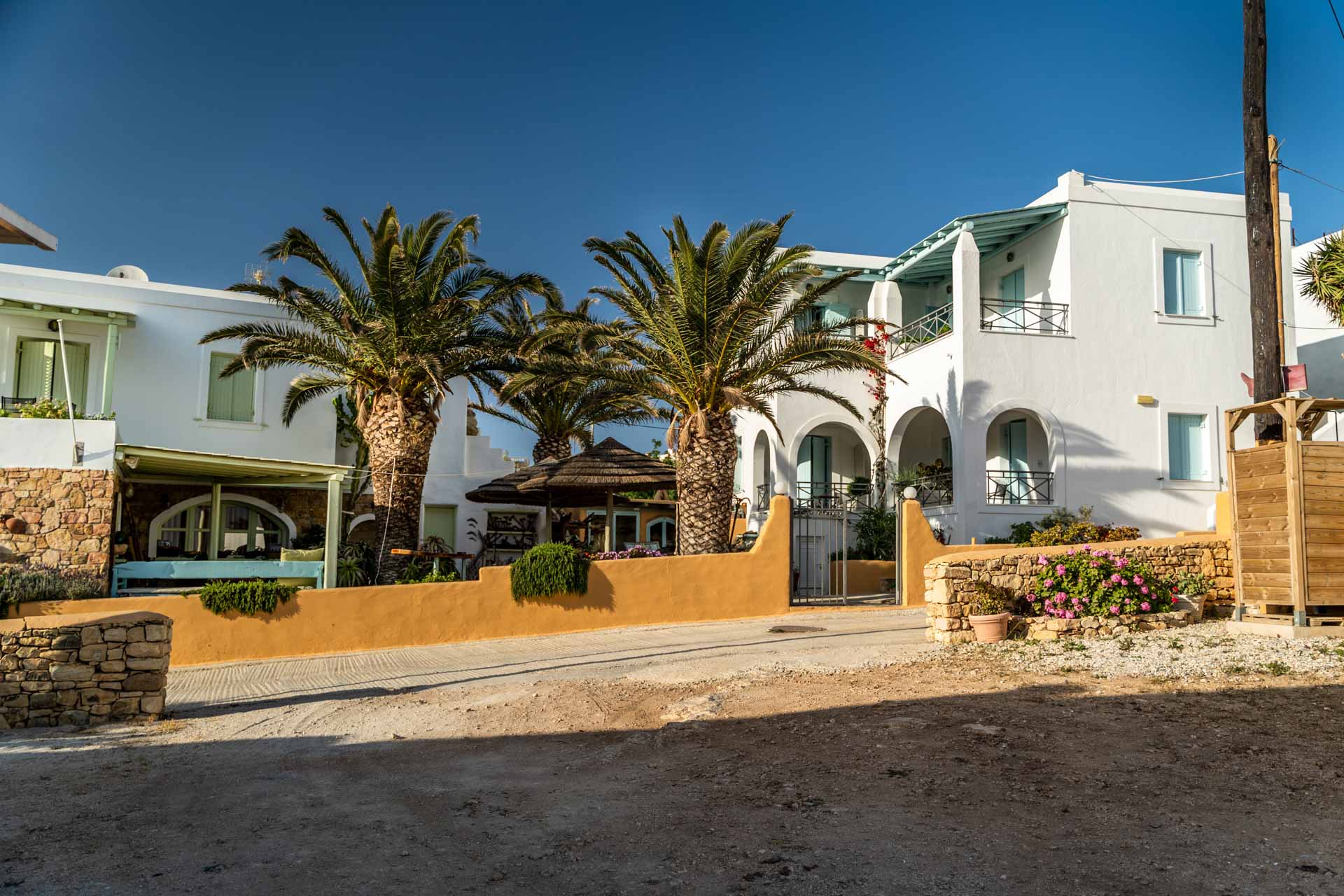 ATTENTION!
There have been instances where dishonest people have attempted to get in touch with clients directly about reservations and payments. Make sure you only deposit the percentage of the payment specified by our booking team at a legitimate Villa Ostria Greek bank account owned by NIKITAS SIMOS in order to protect your reservation and payment. Please get in touch with us right away with your reservation and payment information if you have any questions about your reservation or deposit. Only those contacts indicated on our contact page should be used.
Villa Ostria
Welcome to Villa Ostria, a condo-hotel located at Agios Georgios, the only village on Pano Koufonisi island, boasting majestic beaches, picturesque whitewashed houses and beachfront tavernas.
Villa Ostria is a family business. We will do everything possible to make sure you have a pleasant stay. If you need a relaxed and comfortable environment to escape everyday life, you have come to the right place!
Villa Ostria Accomodation
The lodging, which is certified with three keys by the Greek Tourism Organization, consists of ten modern and comfortable rooms that can accommodate two persons, two one floor apartments and one split floor apartment suitable for families or groups of 4-5 persons
Stunning views, outstanding amenities, and mediterranean design
Garden & Museum
Our courtyard, with decor based on natural wood and the most beautiful summer tones, is the ideal place to relax at any time of the day. With seating, wooden tables and chairs with comfortable cushions set in the shade, it invites you to rest, listen to music, play chess or read a book.
Free Transfer
Villa Ostria offers free transportation to and from the port of Koufonissia
Free Parking
Villa Ostria has a private parking, free for our guests
Free Wi-Fi
Either for your education or for work purposes, Villa Ostria offers Free Wi-Fi in all rooms and public spaces
Mediterranean Design
Villa Ostria features mediterranean and island decoration
Fully Equipped
All the rooms at Villa Ostria are fully equipped
Designed For Couples Or Families
Villa Ostria offers rooms & apartments for 2-5 guests.